Mick Schumacher marks the end for Sebastian Vettel?
With the son of the F1 legend driving the 2019 Ferrari F1 car at the Bahrain test this week, does this show Ferrari's intent for their driver line up next year?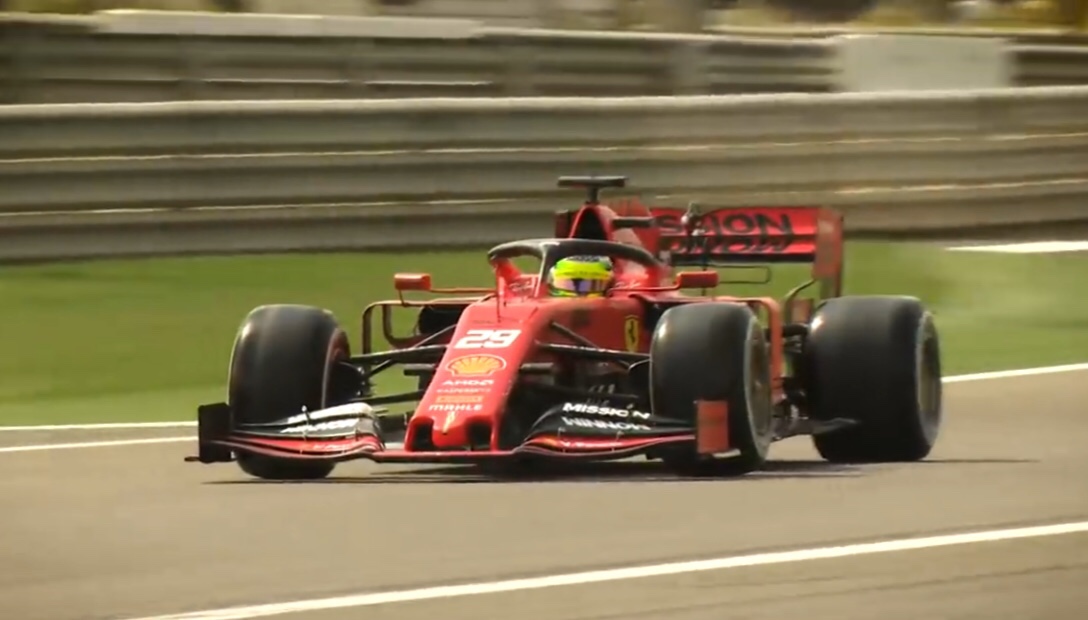 After a weekend racing in F2, scoring his debut points, Mick Schumacher, son of Michael Schumacher, drove the SF90 on the Bahrain circuit during the test.
He achieved a time that would put him second in the test standings, after Max Verstappen driving his Honda powered Redbull machine.
article continues below
But what does this mean for Sebastian Vettel? See has been with the prancing horse for several years now, and never quite managed to beat the rivals driving for Mercedes, notably Lewis Hamilton. Over 2017 and more so 2018, the Ferrari car looked strong, and at some points during the season looked stronger than the Mercedes. But unfortunately, mistakes were made, by both the team and the 4 time world champion. Being in the limelight, Sebastian Vettel's mistakes are remembered, such as his crash in Germany, which leading the race, and several spins, such as on the opening lap in Italy, which seem to have continued into 2019, with his spin in Bahrain whilst battling on circuit with Lewis Hamilton.
Ferrari's introduction of young blood into the team in the form of Charles Leclerc, replacing Kimi Räikkönen has proved to be a positive move after his dominating performance in Bahrain, only to suffer reliability issues costing the race win.
Vettel is in contract for until the end of 2020, but the signs are positive for Schumacher…