Mercedes heating up at the United States GP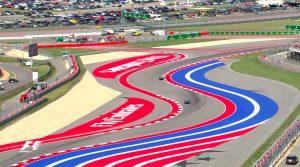 With less than an hour before the first qualifying session of the 2017 USA F1 GP gets underway, a loo back at P3 from earlier today shows us the battle is still on between Ferrari and Mercedes, with the two teams taking the top 4 times during the final practice session.
Hamilton and Vettel, in positions 1 and 2 respectively, were separated by a difference in lap time of 0.092seconds.
The top 5 was finished off by Max Verstappen, who put in a lap over half a second faster than his team mate Daniel Riccardo.
The question is, what will qualifying show us? Verstappen is due a 15 place grid penalty, so will his car be set up for the race to gain the best advantage from a rearward position, allowing for a pit strategy to suit? We also question the cars performance during the practice session, running lower than full power to put off their competition from knowing the full extent of their pace.
It is rare though that Lewis Hamilton tops P3, maybe he wanted to get some extra mental games in with Sebastian Vettel before qualifiers?
Let us know what games you think they play….