McLaren Renault and Toro Rosso Honda?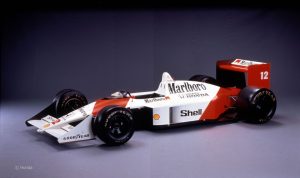 McLaren has teamed with Honda over the past two, and current, Formula 1 seasons. But this is about to end.
In previous years, McLaren have been a higher performing team than their current results are showing, having won the F1 Constructors Championship 8 times, with drivers for the team having taken 12 Drivers championship titles. These drivers include the great Ayrton Senna, his rival, Alain Prost and the current 2017 championship leader Lewis Hamilton.
McLaren and Honda are famously known for their partnership in the late 80's and early 90's when they were the vehicular team behind Ayrton Senna. The cars, sponsored by Philip Morris (Marlboro), sported the recognisable white and red livery, something they did for 22years.
Come 1995, Mercedes was the engine supplier for McLaren, a pairing that lasted until 2014, giving championship wins to both Mika Häkkinen and Lewis Hamilton.
article continues below
2015 to present has seen some of the worst results ever by the team, which had been down on power, and had many reliability problems following their switch to Honda power units.
McLaren recently revealed that they would be switching to a Renault supplied power unit for the 2018 season, this came alongside Fernando Alonso being confirmed to stay with the team for the upcoming season. The deal with Renault came after they had said they did not want to supply engine for more than 3 teams, meaning they would need to drop one of their currently supplied teams. These are, their own Renault, Red Bull Racing and Toro Rosso. The latter has been confirmed as to be supplied by Honda for next year, opening up the hole for McLaren, but some further deal has been done.
"including the option on Carlos Sainz, which would not have been available otherwise." – Abiteboul (Renault F1)
With Carlos Sainz Jnr now driving for the Renault team, rather than Toro Rosso, as part of the deal to end the power unit supply contract between the two teams.