"It's hammer time" Lewis Hamilton hears.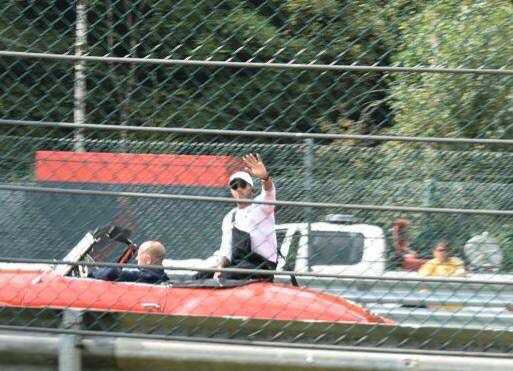 Lewis set the pace of the Belgium GP today, beating his championship rival Sebastian Vettel to the finish line. He controlled the pace from the front, keeping The Ferrari out of the DRS zone when it counted, all the way to the chequered flag.
He now trails his German competition by 7points overall in the championship.
There were a few retirees, including Fernando Alonso, and the Belgium crowd favourite Max Verstappen, who once again suffered from engine failure during the race.
Until the later laps, it looked as though Hamilton was going to finish the Spa F1 GP with a new lap record, but with Bottas, Ricciardo and Vettel hot on his heels, Vettel managed to clinsh it, beating his previously held record.
With Lewis back at the top on the opening round after the summer break, closing the championship points differential, we are excited about the races to come.
The next race is the Italian GP at Monza, both Seb and Lewis have won there 3times, with 5 pole positions vs only 3 in Hamiltons favour.