Horrendous MG Trophy crash at Oulton Park MGCC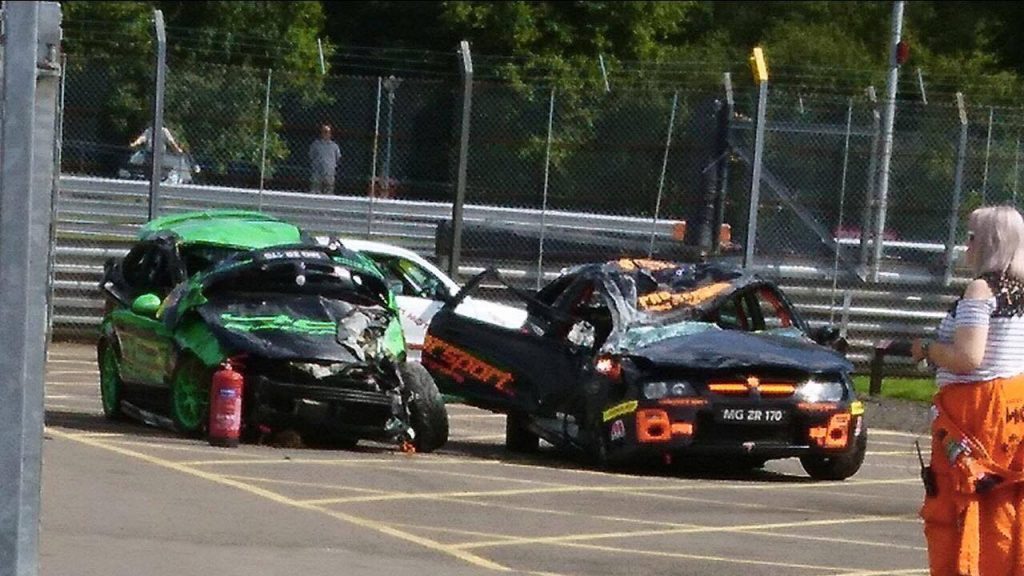 During the MGCC race meeting at Oulton park last weekend, on Saturday the 2nd of Spetember 2017, a pair of horrendous crashes happened, with two of the drivers being transported to hospital.
Adrian Wray and Gianni Picone were both transported to Hospital after collisions during race 1 of the MG Trophy meeting at Outlon Park Circuit.
During the first lap, a series of incidents resulted in Adrian Wray's car heading toward the barrier, then hitting a concrete marshals post, stopping it in its tracks. The driver thanks the marshals and safety crew for their help in a facebook post, whilst his video below shows the pain and agony he was in after the roll cage, which he thanks for saving his life, ended up seriously bent and pushed into the drivers area.
The other driver, Gianni Picone, was involved in a second incident, as a result of the cars behind moving to avoid the backlash of the previous collision. His car ended up rolling several times before coming to a rest.
Both drivers were transported to hospital following the even, one by helicopter, directly from the circuit. Latest reports show both drivers are ok, be it with some injuries that may take some time to heal.
We suggest watching the video with caution, it shows the dangers of motorsport, with a driver begging for help due to the pain he was in.
Another driver, Ollie Hood, has set up a funding page on their behalf, to try and help both drivers get up and running again for the 2018 season, being supported by many others, including other drivers from the championship.
https://www.justgiving.com/crowdfunding/adriangianni
Get well soon guys!