Hamilton gives Mercedes 4th Manufacturers title
Lewis Ha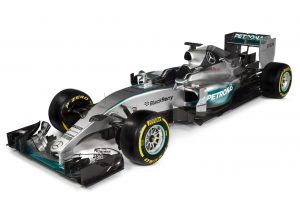 milton and Valteri Bottas confirmed the title for the manufacturer this weekend during the United States GP in Austin.
Hamilton lost first position to Sebastian Vettel during the first corner of the race after Vettel had a great launch from the grid and was able to get alongside.
It only took the English 3 time world champion a few laps to gain the place back, and from there he controlled the race until the end.
When he eventually pitted for the first time, he ended up a few places back, expectedly, only to get them back when those that passed pitted themselves. Vettel struggled for pace, his team mentioning tyres as being one of his complications, eventually finishing 5th behind Max Verstappen.
article continues below
The effort from both drivers have secured a points lead by the Mercedes Petronas that guarantees them the championship.