Honda K series coil on plug COP wiring diagram pinout how to
How to wire k series smart coils. Honda K series coil pinout.
The most common conversion for the Honda K series type coil on plug "pencil coils" are for fitment to a Honda B-series (B16,B18, etc). The coil packs can be found in a variety of cars, mainly from an EP3 Honda Civic Type R. Coil packs from the Honda S2000 F20 can also be used.
Before doing any of these modifications, you must make sure your ECU is capable of controlling these.
These coils are known as "smart coils" and have an inbuilt igniter.
The coils are 3 pin, with the connector as pictured.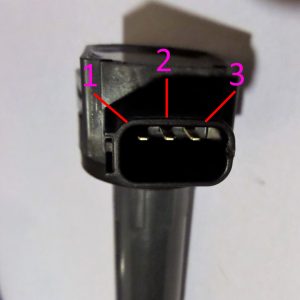 The pinout for these as per the picture reference are;-
Signal Wire (from ecu)
Ground/Earth
Power/+12v
The factory EP3 wire colours are
coloured – varies on cylinder
Black
Black with white tracer
Wiring the coils varies dependant on your ECU's capability. If your ECU has the ability to control each coil separately (sequential) or if it only has two outputs and must use "wasted spark", i.e., fires two coils at the same time.
The picture below shows two options of how to wire the coils. Please note, the wire colours are for reference only, these do not match those of the standard wiring.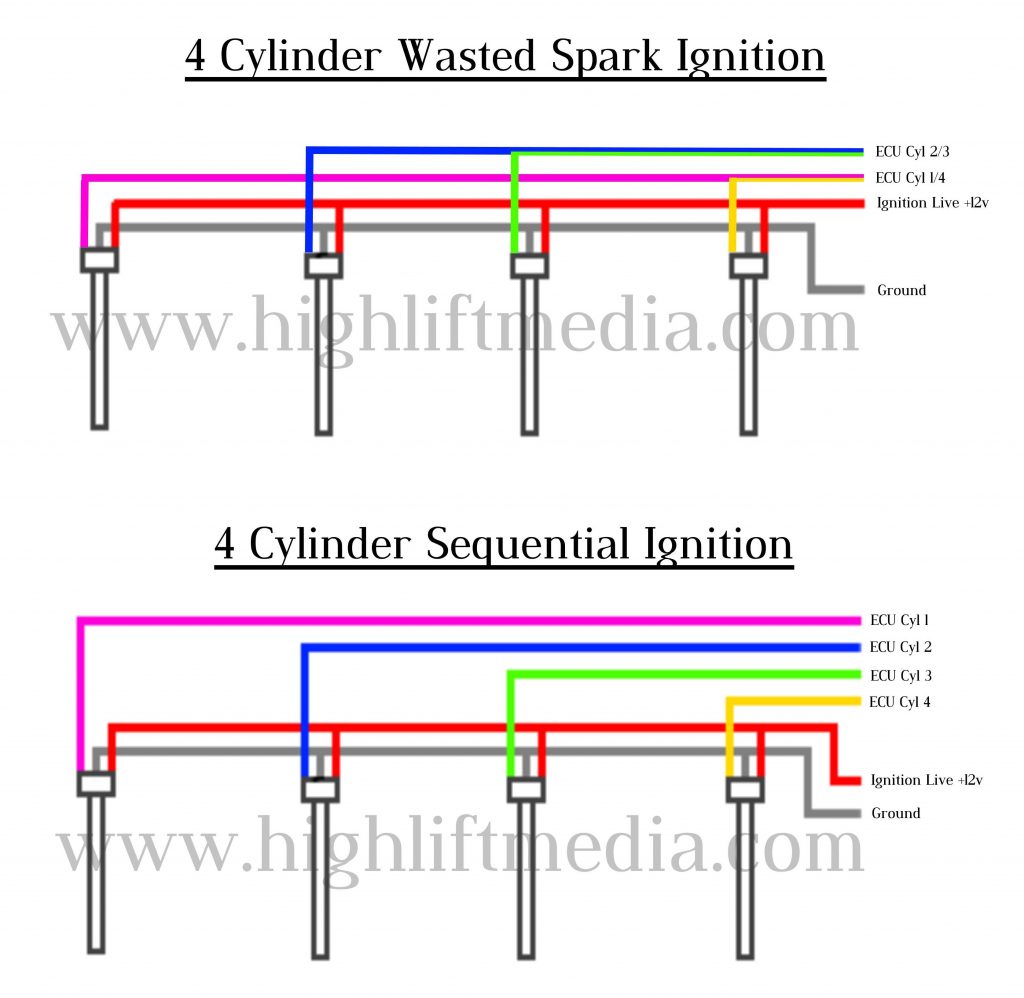 Your ECU's output settings may need to be altered too. The picture below shows the internal "jumpers" from an AEM series 2 Honda B series ECU. You can see the jumpers are set so the output is 0-5V as required by "smart" coils, and not 12-0V as a "dumb" coil would use.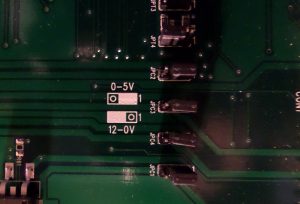 Last of all, configure your ECU software to support the modification. Commonly this is known as setting the ecu to use a falling spark edge, rather than a rising spark edge.
*We accept no responsibility any damage caused by the use of this information. You are using it entirely at your own risk.*