Daniel Ricciardo Redbull contract confirmation
During an interview with Christian Horner, the Channel 4 hosts questioned the Red Bull team principle on his feelings on the race, with one driver reaching the top spot at their home race on what is known as "The Red Bull Ring", in front of a huge crowd of fans all dressed in orange, and the other not finishing the race.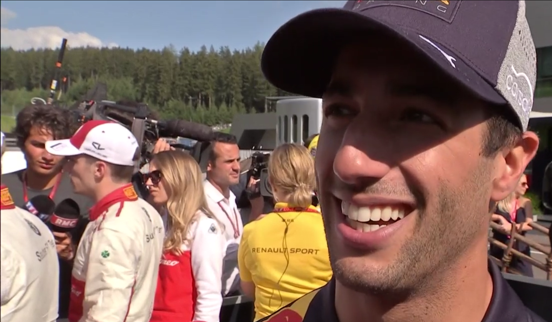 On his Birthday, the Australian driver had issues with a broken exhaust, causing too much heat inside the engine compartment, which may have possibly caused further damage. The team told Daniel to turn off the car, ending his race.
Christian Horner commented on how may members of the team there were, including back at the factory, who were all part of Max Verstappen's win, but also part of Ricciardo's DNF.
article continues below
He continued, when questioned about Daniel's future with the team and an expected announcement about it this weekend, to say that not only does Daniel want to continue with the team, but the team also wants to keep their two current driver line up, with the signing of contact for Daniel coming together and the hold up being "just details".
We wonder if the DNF for Daniel will change his mind about signing a 2019 contract for the Red Bull team, however, it does put things in perspective for Honda power, showing that its not the only the PU that can have issues.